Taylor Swift has always seemed to me to be the nicest person. After all, she is always so thoughtful, kind and considerate of not only people around her, but of the many, many fans she never sees.
So, it didn't surprise me to see this video today. A video of how Taylor Swift sent one fan $1,989 to help pay off student loans, as well as a necklace she used to own, and a picture she painted.
The fan, Rebekah Bortniker, has apparently been supporting Taylor Swift for a long time, making her videos, and leaving her nice text comments. But recently was very surprised to discover, not only had Taylor noticed, but she was appreciative. So appreciative, she decided to respond in kind.
So, she had a box delivered to Rebekah in which she sent her a beautiful necklace she used to own saying "This used to be mine. Now it's yours". Also in the box was a small bag with the caption "New York is My Boyfriend" on the outside and, inside, a check for $1,989 to help Rebekah Bortniker pay off her student loans.
Then, at the bottom of the box, as if this wasn't enough, Taylor had also painted Rebekah a picture of her name 'Beks', with 1989, the title of Taylor Swift's new album underneath it.
Rebekah's mother videotaped her daughter opening Taylor's gift box, and the video couldn't be sweeter. Watch it below. Although, be warned, it will probably make you cry.
And for more on the story, and some very sweet pics, head over to Rebeka's Tumblr.
Related: Taylor Swift and Karlie Kloss — who is the best best friend? (watch the video to find out)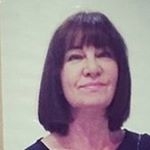 Latest posts by Michelle Topham
(see all)