Cause the hackers gonna hack, hack, hack, hack, hack…

— Taylor Swift (@taylorswift13) January 27, 2015
You've got to love Taylor Swift. Well, I do. I think she's fabulous. But only Taylor Swift would deal with a Twitter hack yesterday, and the threat of nude photos being exposed, by basically laughing at the hacker that did it.
Advertising
It all started on Tuesday morning, when Taylor Swift's Twitter account got hacked, and several tweets were put up asking Swift's 51 million followers to follow the head of the "Lizard Squad." A few minutes later, Swift's Instagram account was also hacked with similar results.
Then the hacker said he/she/they had nude photos of Taylor Swift and, if they didn't get payment in Bitcoins, they would be releasing them.
And that's when Taylor got cool.
Once back in control of her Twitter account, Taylor 'shook off' the whole incident, by sending a tweet that simply said:
Cause the hackers gonna hack, hack, hack, hack, hack
Followed quickly by:
PS any hackers saying they have 'nudes'? Psssh you'd love that wouldn't you! Have fun photoshopping cause you got NOTHING.
Advertising
Yep. You've gotta love Taylor Swift- she has a good head on her shoulders. And she follows her own advice.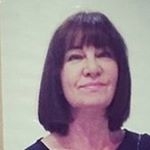 Latest posts by Michelle Topham
(see all)