Taylor Swift was on French-Canadian TV show Tout le Monde en Parle on Sunday and took some of the time she was spending on promoting her new single 'Shake It Off' to talk about Emma Watson's UN speech on feminism.
Advertising
Swift pointed out how important what Emma Watson had said, when she said "I wish when I was 12 years old, I had been able to watch a video of my favorite actress explaining in such an intellectual, beautiful poignant way the definition of feminism. Because I would have understood it and then earlier on in my life I would have proudly claimed that I was a feminist, because I would have understood what the word means.
She went on to say, "To say that you're not a feminist means that you think men should have more rights and opportunities than women." Yes, Taylor, that pretty much sums it up. Thank you.
The rest of the Taylor Swift interview is also interesting. She's one of the most eloquent singers, and her answers to questions are always honest and in depth. She talks about her background as a songwriter, writing songs in Nashville, wanting to be a stockbroker like her dad (well, sort of), why her parents moved to Nashville to help her career, her songs, and, of course, her cats.
The most fascinating part of this interview for me, though, was when Taylor Swift talks about her career and how she made sure it went in the direction she wanted it to go in right from the beginning when she started out as a staff song writer in Nashville. Why fascinating? Because she was only 14 years old.
You can watch Taylor Swift on Tout le Monde en Parle in the video below. As usual, it's a good one.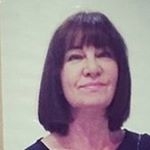 Latest posts by Michelle Topham
(see all)