Let's face it, Taylor Swift is one of the most popular singers on the planet today. At least as popular (and mega-famous) as Beyonce, Rihanna, Pink, and Katy Perry and, in some respects, even more so. So, when Taylor Swift is giving advice to other female singers, if I was a singer, I'd damn sure be listening.
Taylor's advice comes in 'snippet' form – it's short, smart and makes a lot of sense to me.
"You're gonna have thousands of decisions to make on a daily basis that will end up depicting your image, your sound, all of the things that will shape how the public sees you as an artist.

Let those decisions be your decisions. Don't let them be some man in a suit's decision……

Whether it's what you decide to wear, how you feel confident on stage, what  you want your persona to be, what you want to stand for, what you want to stand up for. And most of all, creatively, I think you should steer the ship. "
Ladies, are you listening?
Watch Taylor Swift dishing out her advice for female singers below. Love her.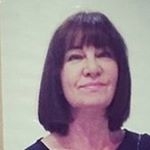 Latest posts by Michelle Topham
(see all)