A friend just sent me the video of Taylor Swift's new Diet Coke commercial and I just had to put it up here.
Come on, it's Taylor Swift looking absolutely adorable, and surrounded by some of the cutest cats imaginable. And you know how much Taylor loves cats.
The Diet Coke ad also features a few lines from a third song from her new album '1989' – a song we haven't been introduced to up until now, but one that's upbeat and cheerful and with lyrics that go like this "And that's how it works, how you get the girl, girl".
Looks like we'll have to wait until that track is officially released on October 27th to hear the rest of it though. Boo-hoo.
Meanwhile, enjoy Taylor Swift's new Diet Coke commercial. Just try not to get too gaga over the cats. Although, I must admit, it's hard.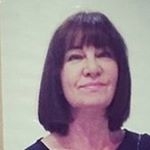 Latest posts by Michelle Topham
(see all)