If you enjoyed the first two seasons of the Teasing Master Takagi-san anime as much as I did, today's news will probably keep you going for weeks.
That's because Teasing Master Takagi-san Season 3 was finally confirmed, along with a premiere date, a cute promotional visual, a teaser trailer and a movie!!!
Yep, Takagi-san and Nishikata are coming to the big screen, and I can hardly wait.
The premiere date for Teasing Master Takagi-san (aka Karakai Jozu No Takagi-san in Japan) is sometime in January, 2022.
No exact date yet, though, on when the film will be out, but some time in 2022 is likely.
The adorable Teasing Master Takagi-san Season 3 promotional visual (see below) features Nishikata standing against a tree with one of the beautiful bays of her home town of Tonoshō behind her.
And yep, she looks like butter wouldn't melt in her mouth, just like always.
Season 1 of Teasing Master Takagi-san premiered in 2018 on both Crunchyroll and Funimation.
Weirdly, Season 2, was bought and streamed on Netflix a year later, making it difficult for some funs of the anime series to watch it.
No word yet, then, on where Teasing Master Takagi-san Season 3 will end up, but hopefully Crunchyroll will grab it.
Season 3 will also see a return of the usual cast members, with director Hiroaki Akagi continuing to direct.
Watch the adorably cute teaser trailer for the upcoming anime below, and keep an eye on Season 3's official website as more information about the movie is released in coming months.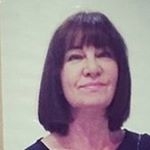 Latest posts by Michelle Topham
(see all)