I am always thrilled when a new original anime shows up, as they often tend to be more innovative and more surprising than those based on manga or light novels. (Not that I have any problem with those either).
That is why I was intrigued when I heard the announcement of a Technoroid anime.
A new original anime series that will be released some time in 2022, and is part of an entire mixed media project that will include said anime, plus a game and music.
The project was announced this week by Noriyasu Agematsu (Symphogear creator), Elements Garden (composer of the Uta no Prince Sama music), and RUCCA (lyrics writer for Bloom Into You and a whole slew of other anime projects).
Doga Koba (New Game!, Sleepy Princess in the Demon Castle) will be in charge of animation production for the Technoroid anime.
WonderPlanet Inc. (KonoSuba: God's Blessing on this Wonderful World! Fantastic Days game) is in charge of the game.
And yep, I always perk up when I hear the name Doga Koba, as that studio has been responsible for some of my favorite anime.
More information will be forthcoming during a press conference for the project on the project's YouTube channel on November 6th.
Until then, check out the project's official website as this one looks like it will be cool.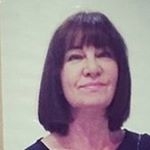 Latest posts by Michelle Topham
(see all)