Teen Vogue has an interview with Vampire Diaries star Chris Wood this month. The gorgeous bad boy was also promoted by them on the Teen Vogue Instagram account in an extremely cute photograph taken by Sasha Israel.
The 26-year-old American actor, most recently known for playing Kai Parker in The Vampire Diaries, talks about getting his start in theater, about being an enormous baseball fan and how, when fans meet him, they are often incredibly surprised that he isn't evil like his character, Kai, is.
"I was in Florida at this convention and the thing I heard most often was 'You're not at all what I was expecting you to be like.' I'm always thinking, 'Well I hope not. I hope you didn't think I was going to be a nut job,'" he told Teen Vogue.
For more on the gorgeous Chris Wood, check out his Teen Vogue interview. Meanwhile, you can also drool at his lovely Instagram photo. He really is gorgeous.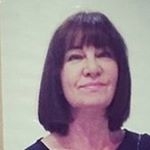 Latest posts by Michelle Topham
(see all)