Teenage Mutant Ninja Turtles was number 1 at the box office for the second week this last weekend, pulling in more than $28 million in the three days. That's given the movie a total gross so far of $117.5 million. Not bad for a movie based on a comic book from the early 1980s and a TV series a couple of years later.
The 2014 version of Teenage Mutant Ninja Turtles stars Megan Fox, Will Arnett, Noel Fisher and Tony Shalhoub. Interestingly, it's getting terrible reviews from critics but that's certainly not deterring movie goers from seeing it, and that's not just in North America either.
Worldwide the film has grossed $185,142,000 so far, and shows little sign of slowing down. Watch the trailer below if you want to see why.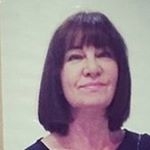 Latest posts by Michelle Topham
(see all)