South Korean boy band TEMPEST has dropped the music video for their latest single 'Dragon'.
The single is the first released from the boy band's third EP On & On, which came out today via the Yuehua Entertainment record label.
TEMPEST itself comprises seven members —  Hanbin, Hyeongseop, Hyuk, Eunchan, Lew, Hwarang, and Taerae — who all made their debut with the group in March of this year.
Since then, the group has been quite prolific, with their first EP It's Me, It's We releasing on March 2nd, followed by their second EP Shining Up coming out just four months later, and now their third EP On & On hitting stores and streaming services today.
As we have already come to expect from the South Korean boy band, TEMPEST's 'Dragon' music video features high-energy dance moves, gorgeous up-close shots of each member, and various nicely designed sets.
(And is it just me, or are the boys of TEMPEST some of the prettiest coming out of Korea right now?)
As for 'Dragon', the song is likely to do well for the relatively new boy band, as its video already has 382,000 plays in just the three hours it has been up on YouTube.
The song is catchy and cool and pretty addictive just one listen in, though, so no surprise there, eh?
Watch TEMPEST's 'Dragon' music video below, and enjoy those lovely looking boys because, even with the interestingly designed sets, let's face it, that's who we all came to see.
Check out more music videos from them on the Stone Music Entertainment YouTube channel, and more info/vlogs about the boys from their own official channel.
And, of course, listen to their just-released On & On EP in full on Spotify (down below too!)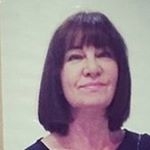 Latest posts by Michelle Topham
(see all)