British singer songwriter Ten Tonnes has just released the cutest lyrics video for his new single 'G.I.V.E.'.
The video features animated dogs dancing to the song, and then getting together, founding a band and playing it.
Advertising
Ten Tonnes 'G.I.V.E.' is a song about a break up, sung from the perspective of a guy who is happy to prove to his ex-girlfriend he's completely over her, and has upcoming plans for lots of cool stuff. Things he will certainly do without her.
But…"if you change your mind, yeah, you can G.I.V.E. all your love back to me, I could always take some more". Because, of course, he's really just a guy that's not over her at all.
'G.I.V.E.' is a catchy, upbeat song that is loads of fun, and with Ten Tonnes usual diary-style lyrics. The song is the third release from his upcoming debut album, which is expected to release some time towards the end of this year.
Ten Tonnes himself is 21-year-old Hertford native Ethan Barnett. He currently has a couple of EPs out, and is already getting a fair bit of support from big outfits like MTV and BBC Introducing.
Find out a lot more about Ton Tonnes from his management company Red Light Management.
Advertising
You can listen to and buy 'G.I.V.E.' at all the usual places, as well as in his official lyrics video below.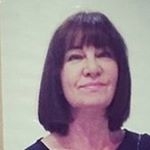 Latest posts by Michelle Topham
(see all)