Visage, the truly terrifying first-person psychological horror video game, is finally leaving Steam Early Access just in time to frighten you half to death on Halloween.
According to developer SadSquare Studio's, the long-awaited full Visage game will be available for PC on Steam, and for PlayStation 4 and Xbox One from October 30th at a cost of $34.99,
But, if horror games are your thing, you may want to grab Visage while it is still in Early Access.
If you do, you get the game at $24.99, with a free upgrade to the full game as soon as it is released.
That move would save you $10 over the base price of the full released game, but still give you the same experience as every other gamer paying full price.
Visage is truly terrifying — if you like horror games, you MUST buy it!
As someone who has played the first two chapters of Visage twice while it has been in Early Access, I am here to tell you if you like visually stunning psychological horror games, fraught with a creepy atmosphere that slowly builds the tension and fear until you think your mind can't take any more, this one is the one to buy.
Especially as the developer obviously used earlier horror games like Silent Hill as inspiration, but built on them to such an extent, what Visage does has never been done before.
The Visage house is beautifully drawn and detailed, the game is long and certainly doesn't make it easy for you as you play it and, frustration can be real — well, in between the jump scares that have you feeling like you might keel over any minute, the creepy lights dimming, the creaks, the groans and, of course, the sudden appearance of the ghosts.
Because I have played a lot of these games over the years, but Visage is the only one that has caused me to sleep with the lights on for days after playing it.
And that was with a game that was only half complete. Just imagine how scary Visage will be now it is coming out for real.
Watch the Visage trailer, and then make sure you buy this superb first-person psychological horror game when it releases. Because, if utterly terrifying games are your thing, THIS should be in your collection.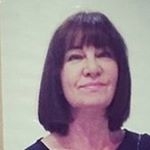 Latest posts by Michelle Topham
(see all)