Having lived in Thailand for almost 15 years, I am always thrilled when a Thai TV series performs well outside the country.
Especially as most Thai TV series are often overshadowed by those coming out of South Korea or Japan instead.
Case in point, the new Thai dark comedy 6ixtynin9, The Series, which is currently the #8th most-watched non-English TV series on Netflix for the week of September 4th to September 10th.
A very successful ranking for a Thai TV series and, if you have watched it, you will know it is a ranking that is very well-deserved.
6ixtynin9, The Series, of course, is a six-episode series that is based on the hit Thai movie 6ixtynin9.
This time, the series follows Toom (Mai-Davika Hoorne) who has lost her job during the Thai government's panic and hysteria over Covid-19, and who then stumbles across a strange box filled with cash that was mistakenly left outside her door.
As director Pen-Ek Ratanaruang explained when talking about the film, due to its six-episode extended length, it has meant characters can be explored in more depth and various plotlines can also be expanded versus those of the original film (released in 1999).
Whether that is why Netflix viewers are flocking to 6ixtynin9, The Series, who really knows? 
But those viewers definitely are as, along with the Thai drama being the 8th most-watched non-English TV series on Netflix at the moment, 6ixtynin9, The Series has already been viewed for more than 6.1 million hours, and with 1.4 million views so far.
6ixtynin9, The Series stars Mai-Davika Hoorne, Amornaek Micheli, and Apivich Rintapoln. 
All six episodes are currently streaming on Netflix. Watch the official trailer below, and you may quickly see why the Thai TV series has become so popular.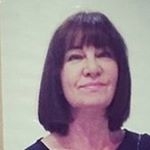 Latest posts by Michelle Topham
(see all)