Jesus Christ, I like scary movies but, after watching the first Annabelle: Creation trailer just now, I'm not so sure my heart can handle that kind of fright.
Because Annabelle: Creation is an upcoming horror movie that is the followup to the hit horror film Annabelle, and it once again features that nightmare-giving doll.
And me, I don't mind being freaked out while watching something on the big screen. But possessed dolls? And possessed dolls going after little girls? They are just beyond wrong on so many levels.
Just for the record, Annabelle: Creation is not actually a sequel but a prequel to Annabelle, and that is what makes this movie potentially more frightening.
Because the story takes place in the 1950s soon after Annabelle was created by a dollmaker because his little girl died.
Years later, the dollmaker and his wife invite a nun and several orphaned girls to live at their house after a local orphanage closes down. Annabelle apparently decides she should be the only 'child' in the dollmaker's life, so she starts to go after the little girls.
And, to me, horror films that are set in eras long before the modern one usually scare me more, as the people in them always seem so much more innocent and naive than folks nowadays, so you feel awful if something happens to them.
Annabelle, however, has a different idea.
Annabelle: Creation stars Stephanie Sigman, Talitha Bateman, Lulu Wilson, Philippa Coulthard, Grace Fulton, Anthony LaPaglia and Miranda Otto, and is due for release on August 11, 2017.
The horror movie is not directed by the same director as the original film. Instead, Swedish filmmaker David F. Sandberg, the director of Lights Out, was picked and, if his talents in his debut film are anything to go by, I'm guessing the sequel will be much better.
Still not sure I can handle possessed dolls, however? Especially when they're going after a handicapped girl with a leg caliper.
Watch the first trailer for Annabelle: Creation below, to see if you agree.
Yeah, the atmospherics make this one look very scary and pretty good. But dolls?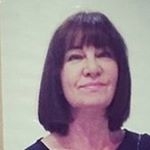 Latest posts by Michelle Topham
(see all)