As if it wasn't fabulous enough that there is a KonoSuba mobile game newly out in the west (and I am currently playing it, and it is a lot of fun), there is more news from Bandai Namco today.
That news is that the mobile game That Time I Got Reincarnated as a Slime: ISEKAI Memories is also coming to iOS and Android later this year.
The upcoming 3D battle RPG will feature an original adventure written under the supervision of the light novel series author Fuse.
It will also include a nation-building system where you get to build Rimuru's town the way you want it to look, cool card-selection-based battles, and even scenes from the anime series first season.
You can currently pre-order the game (which will be free-to-play) at both Google Play and the Apple Store.
It's recommended that you do as, not only will you be notified when the game has released and is ready for download, you will also be able to recruit Princess Shuna in an exclusive outfit that won't be available any other way.
The plot of ISEKAI Memories goes like this:
A mysterious girl named Shinsha appears, claiming to be Rimuru's daughter. What is her relation to Izis, the witch from the "mirror land"? Will Rimuru and the citizens of Tempest survive the challenges Izis and her followers have in store? Don't miss the alternate universe versions of familiar characters like Gabiru, who has ascended the Lizardman throne in mirror land, or Shion, who evolved after absorbing her fallen comrades' souls. Their stories won't be told anywhere else!
Along with the announcement today of a That Time I Got Reincarnated as a Slime: ISEKAI Memories English version, the official website for the game also released a trailer showing Rimuru, our favorite Demon Lord Milim, Benimaru, and Gobuta battling it out with a variety of cool monsters.
It also gives a quick look at what the buildings look like as you start to build the town, as well as a listen in on some of the game's dialogue.
Watch the That Time I Got Reincarnated as a Slime: ISEKAI Memories trailer below, and then head off to pre-register as, for Slime fans, the game looks like one you probably shouldn't miss.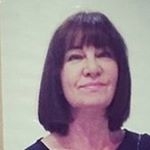 Latest posts by Michelle Topham
(see all)