The big news for fans of the anime series That Time I Got Reincarnated as a Slime is the announcement today of an upcoming movie release for the popular isekai anime.
The announcement came right after the airing of the second season's final episode today, with not only a That Time I Got Reincarnated as a Slime movie revealed, but also its Fall, 2022 release date.
Yep, sadly, we will have over a year to wait but, as long as we get to see more of Rimuru, Shion, Shuna, Souei, Benimaru, Demon Lord Milim, Gobuta et al, I doubt there will be many complaints.
No more details than an approximate release date were revealed about the film, by the way, except for an as cute as hell That Time I Got Reincarnated as a Slime movie visual showing all our favorite characters falling through the air while balanced on Rimuru — in his slime form, of course.
None of them look too bothered about it.
Check that visual out below.
That Time I Got Reincarnated as a Slime is one of the most popular anime releases in recent years.
The first season of the hit series was aired from October, 2018 to March, 2019, with a second season planned to be split into two cours. The first cours of that season began airing in January, 2021 with the second cours of the series ending today.
A laid-back more comfy spin-off, The Slime Diaries, aired from April to June this year and, if you haven't watched that yet, you really should, as it is one of my favorite 'comfy series' of the year so far.
Keep reading Leo Sigh over the coming months, and we'll let you know as soon as more details about the franchise's upcoming film are revealed.
Meanwhile, watch or rewatch the first two seasons of the isekai series on Crunchyroll.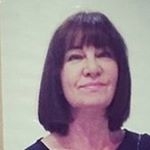 Latest posts by Michelle Topham
(see all)