The 100 Girlfriends Who Really, Really, Really, Really, Really Love You English dub cast has been announced, along with the release date of the first English dub episodes — tomorrow, October 28th, on Crunchyroll.
Those voice actors who will become part of The 100 Girlfriends English dub cast includes Travis Mullenix, who will be playing the part of Rentarou, and Sarah Wiedenheft who is voicing Hakari.
Advertising
The English language staff has also been announced.
What roles have The 100 Girlfriends English dub cast voiced previously?
If you usually watch English dubbed Japanese anime, Travis Mullenix, of course, has had a plethora of anime roles over the last couple of decades, including most recently playing Sable in The Dawn of the Witch, Roy in KamiKatsu: Working for God in a Godless World, and Hyou in Lucifer and the Biscuit Hammer.
Meanwhile, Sarah Wiedenheft is known for a huge number of roles, including playing Haruto in Am I Actually the Strongest?, Mitama in KamiKatsu: Working for God in a Godless World, Power in Chainsaw Man and Tooru in Miss Kobayashi's Dragon Maid.
Alongside Travis Mullenix and Sarah Wiedenheft, The 100 Girlfriends English dub cast also includes Ariel Graham (Samidare Asahina in Lucifer and the Biscuit Hammer) who is playing Karane, Kenny James (Leo in Black Summoner) as Love God, and Jim Foronda (Zod Exarion in A Returner's Magic Should be Special) voicing the anime's Narrator.
Additional voices will be provided by Brittney Karbowski (Adonis in The Kingdoms of Ruin).
The 100 Girlfriends staff
Advertising
The English language staff of The 100 Girlfriends includes director Helena Walstrom (ADR director of Ayaka: A Story of Bonds and Wounds), and producer Samantha Herek (Assistant Producer The Quintessential Quintuplets Movie).
Voice actress Macy Anne Johnson is writing the English scripts.
The 100 Girlfriends manga series
The harem-themed anime is based on the popular manga series by Rikito Nakamura and illustrated by Yukiko Nozawa.
The manga is currently being published in English by Seven Seas Entertainment, with 7 volumes out in English and an 8th volume due in December.
Seven Seas describes The 100 Girlfriends plot like this:
Aijo Rentaro has asked a hundred girls out and struck out every time. In desperation, he prays for guidance, only to be told by a god that his rejections were due to a cosmic mishap! Now this god will set things right by making sure Aijo gets one hundred dates.

Except, as things often go with gods, there's a catch: each of his one hundred dates is Aijo's destined soulmate!

Worse, if he doesn't return their feelings, they'll all die in horrible—and hilarious—accidents!
The first episode of the original Japanese language anime The 100 Girlfriends premiered on October 8th on Crunchyroll, with the fourth episode due out on Sunday, October 29th on the same streaming platform.
Watch the official The 100 Girlfriends trailer for the Japanese anime below, which includes an introduction of the Japanese voice actors, and keep your eyes peeled for the first episode in The 100 Girlfriends English dub dropping tomorrow.
The anime is funny and cute so far and the Japanese voice actors are doing a superb job, which is likely to be replicated by the excellent English language cast as well.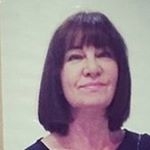 Latest posts by Michelle Topham
(see all)