If you are one of the millions of people desperate to get their hands on HITMAN 3, here is another titbit of information that will make you drool a little more.
The stealth game's developer IO Interactive has just revealed all six HITMAN 3 locations you will be heading to as soon as the game hits towards the end of the month.
In a game that is said to be much more serious and quite a bit darker than the previous games.
Those six HITMAN 3 locations are:
The three locations they already told us about — Chongqing in China, Dubai in the UAE, and Thornbridge Manor in Dartmoor, England.
The other three brand new locations are just as exciting — the outskirts of Berlin, Germany, the wine region of Mendoza, Argentina and the Carpthian Mountains in Romania during the game's epilogue.
Yep, you will be traveling all over the world as you carry out the contract assassinations of all the partners of Providence. (carry on reading and watch a short video of HITMAN 3 in Chongqing after the promo below…)
Hitman 3's first 5 minutes like a Bond movie — fast-paced, exciting and suspenseful
All six reveals come with a beautiful graphic showing a scene from that location, although IO Interactive isn't going to give you any more information than that. So study them carefully.
HITMAN 3 will release on Xbox Series X|S, Xbox One, PlayStation 5, PlayStation 4, Google Stadia and PC on January 20th, 2021. It will also be available for the Nintendo Switch at a later date.
You can pre-order the game now.
Until release day, if you missed the reveal for HITMAN 3 gameplay in Chongqing, China back in December, check out that location reveal video below.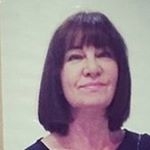 Latest posts by Michelle Topham
(see all)