Jimmy Kimmel Live! has been getting some damned good live music lately, and that continued on Monday night with a three song set from the incredible Afghan Whigs, a band I used to play religiously when I was a Cincinnati-based radio DJ eons ago.
The Whigs sang 'The Lottery' from their latest album 'Do To The Beast', and then an incredible mix of two songs – their own 'I Am Fire', which then morphed into a cover of Fleetwood Mac's 'Tusk'. A rocking performance? Yep, you could call it that.
In fact, if you ever get a chance to see The Afghan Whigs live, jump at it as they are hypnotic in the flesh.
Until then, you'll just have to make do with The Afghan Whigs live on Jimmy Kimmel on Monday night singing 'I Am Fire' and 'Tusk' and, of course, my favorite ever Afghan Whigs track – 'But Listen'. Not bad substitutes either, though.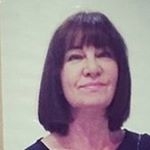 Latest posts by Michelle Topham
(see all)