British band The Alarm's 'Walk Forever By My Side' has to be one of the sweetest and most touching songs ever recorded, but it's lead singer Mike Peters's voice, even more than the song, that just wrenches your heart. Yet, when I used to play it at the radio station I worked at as a DJ decades ago, the album it came from wasn't one of my favorites.
Twenty odd years later, of course, and it is. Maybe your appreciation for truly great music grows the older you get?
Advertising
The album is The Alarm's 'Strength'. The song is 'Walk Forever By My Side' and it's my Repeat Rotation Video today.
As for 'Strength', it's not just 'Walk Forever By My Side' that's such a good track. There's also 'Absolute Reality', 'Knife Edge', and 'The Day the Ravens Left the Tower'. Okay, pretty much the entire album rocks, and you should give it a listen if you're not familiar with it..
You can pick up it up  on vinyl, cassette and CD.
Meanwhile, I'll leave you with the comment The Alarm should have been as big, or bigger, than U2. They were, and still are, phenomenal.
Advertising
And don't miss listening to 'Walk Forever By My Side' the live version, obviously recorded at some point in 1986 while The Alarm were touring to promote the album. Isn't it lovely?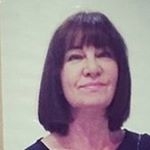 Latest posts by Michelle Topham
(see all)