With the long-awaited The Ancient Magus' Bride Season 2 English dub finally on its way this week (Yay!), the English dub cast and crew has been announced today.
Well, at least the English voice cast for the anime's two main characters has been announced.
And, as you might expect, The Ancient Magus' Bride Season 2 English dub cast announcement just confirms that the two main actors who played Chise and Elias will be back to voice them again in the second season.
They are, of course, Dani Chambers who is voicing Chise, and Brian Mathis who plays Elias.
As for The Ancient Magus' Bride Season 2 crew, they are a completely new crew that includes:
Cris George as ADR Director
Jose Sandoval as ADR Engineer
Gino Palencia as ADR Mix Engineer
James Cheek as ADR Script Writer
The plot of The Ancient Magus Bride Season 2
The Ancient Magus' Bride anime is based on the manga by Kore Yamazaki.
In Season 1 we met orphaned Chise, a 15-year-old girl who has been through a lot in her short life, and who suddenly finds herself being sold in an auction to a tall masked man who wants her to become his bride.
She leaves the auction house in chains, and is taken to a study where the man introduces himself as Elias Ainsworth. Chise is then taken to his idyllic countryside home in England where her new life is to begin.
A new life where she meets fairies, dragons, goddesses and, of course, Elias himself who reveals himself to her as a magus.
But a new life that, for the first time ever, begins to make her happy.
With the English dub for Season 2 of this wonderful fantasy anime on its way this week, Crunchyroll explains the latest events in the story long this:
Chise was able to accept Elias and herself, if not necessarily everything about her situation. After Cartaphilus fell back into a slumber that would not last forever, Chise was able to go back to her regular life. Then she receives an invitation from a mutual aid organization for mages called the College.

Under the British Library exists a secret society of mages. Encounters and interactions with people are about to open some new doors.

This is a story about saving yourself to save another.
The Ancient Magus' Bride, Season 2 English dub will arrive on Crunchyroll later today.
Until then, watch the recently released trailer for the anime below and get excited.
As, if this turns out to be as good as the first season (the first anime I ever watched, I might add), it will be superb.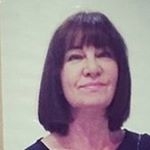 Latest posts by Michelle Topham
(see all)