The Ancient Magus' Bride was the first anime series I ever watched. A pretty stellar introduction into the now-anime obsessed world I live in, I think, as the artwork was gorgeous.
So to see the production committee for the upcoming The Ancient Magus' Bride three-part ODA releasing a cool new trailer today just made my day.
Even more so when I watched it and saw the artwork in it looks extremely consistent with that from the original production team at Wit Studio.
In fact, the only thing I don't like about it are the colors — as they are more muted, greyer and more subdued than the original series. And that vividness was part of my enjoyment of it.
But, I will reserve judgement until the ODA itself is released.
I mention that because the soon-to-be-released The Ancient Magus' Bride three-part OVA wasn't produced by the original anime team at Wit Studio, however, but instead was passed onto a recently founded new studio, Studio Kafka.
This is their first anime release and, if the caliber of what they are producing is consistent with today's ODA trailer, they could be an anime studio to watch.
Kazuaki Terasawa directing The Ancient Magus' Bride ODA
The Ancient Magus' Bride three-part ODA also has a new director in Kazuaki Terasawa, who takes over from Norihiro Naganuma, director of the original series.
As most of us know all too well, when anime get passed off to another studio and the director is changed, it is rare what comes out of that equals or surpasses its original. (The Seven Deadly Sins, anyone?)
From the The Ancient Magus' Bride three-part ODA trailer, however, the 'feel' of it, to me, seems similar to that of the original story. A 'feel' or an atmosphere, so many millions of us loved.
Hirotaka Kato is also back in charge of character design, which is another hopeful sign.
The first part of the ODA was released in Japan in September.
It will premiere on Crunchyroll here in the west next month.
Today's trailer is from the second part of the ODA, which will arrive in the west sometime in 2022.
The 3-part series is based on a story called The Ancient Magus' Bride -The Boy from the West and the Knight of the Blue Storm, which was written by mangaka Kore Yamazaki.
It does not follow on from events in the original The Ancient Magus' Bride anime series. A series that, incidentally, you can currently watch on Crunchyroll.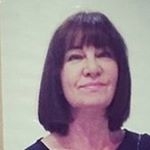 Latest posts by Michelle Topham
(see all)