An anime series I have been looking forward to since it was announced earlier this year is The Angel Next Door Spoils Me Rotten.
A show based on the light novel series by Saeki-san, which I love, and one that got a new key visual today.
That key visual was drawn by another of my favorites, character designer Takayuki Noguchi, who also created the wonderful characters for Higehiro: After Being Rejected, I Shaved and Took in a High School Runaway.
And… Project No. 9 (Higehiro) is in charge of anime production, and anyone that knows me understands how much I loved Higehiro.
So, yep, with just those three things, I am already excitedly anticipating the The Angel Next Door Spoils Me Rotten anime.
The just released second The Angel Next Door Spoils Me Rotten key visual features the main characters (from left to right, and top to bottom) — Amane Fujimiya (the 'ordinary guy' next door), Mahiru Shiina (the 'angel' next door), Itsuki Akasawa (Amane's best friend), and Chitose Shirakawa (Itsuki's girlfriend).
And yep, they look adorable.
Kenichi Imaizumi (After School Dice Club) is directing The Angel Next Door Spoils Me Rotten anime.
Keiichiro Daichi (The Quintessential Quintuplets) is in charge of series composition, and the aforementioned Takayuki Noguchi is character designer.
Yen Press is publishing the light novel series in English, with three of the five volumes currently out. They talk about the plot like this:
Mahiru is a beautiful girl whose classmates all call her an "angel." Not only is she a star athlete with perfect grades—she's also drop-dead gorgeous. Amane' an average guy and self-admitted slob' has never thought much of the divine beauty' despite attending the same school. Everything changes' however' when he happens to see Mahiru sitting alone in a park during a rainstorm. Thus begins the strange relationship between this incredibly unlikely pair!
Watch the previously released The Angel Next Door Spoils Me Rotten teaser trailer, and you will quickly see how cute this series looks, and why I can't wait for its premiere.
Source: Official The Angel Next Door Spoils Me Rotten website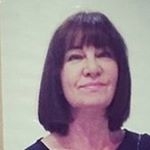 Latest posts by Michelle Topham
(see all)