With the anime adaptation of The Angel Next Door Spoils Me Rotten light novel series on its way in 2023, it is no wonder the fourth volume of the series is now out in English.
Published by Yen Press, The Angel Next Door Spoils Me Rotten, Vol. 4 light novel was published on October 25th, and features yet another adorable cover of Mahiru, Amane's next door neighbor, and the prettiest girl in the school.
With seven volumes of The Angel Next Door Spoils Me Rotten (aka お隣の天使様にいつの間にか駄目人間にされていた件) already out in Japanese, the fifth English volume is due out in February, 2023.
Just a month after the anime adapation premieres.
Meanwhile, Yen Press has this to say about the plot of The Angel Next Door Spoils Me Rotten Volume 4:
To take his relationship with Mahiru to the next level, Amane works hard to improve himself so he can stand confidently beside her. However, Amane's slow-and-steady approach may not be enough, as Mahiru takes bold measures to convey her feelings that Amane can't afford to ignore…

How will Amane respond to the devious actions of the sweet and beautiful angel?
The latest installment in the Saekisan-written and Hanekoto-illustrated light novel series is available in both trade paperwork and in digital format.
The first volume of a manga adaptation, with art by Wan Shibata and composition by Suzu Yūki, is also now out in Japan, so we can probably expect that to head to our shores soon as well.
Check out the trailer for the upcoming The Angel Next Door Spoils Me Rotten anime down below as well.
RELATED: The Angel Next Door Spoils Me Rotten key visual features all four main characters looking cute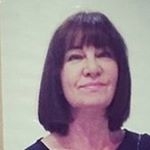 Latest posts by Michelle Topham
(see all)