The Angel, the Devil, and Me manga by Mayu Sakurai is now available on Kodansha USA in Ebook format and, from a quick read of the first chapter (available to read for free on Kodansha here), I have to say this one looks very cute.
The Angel, the Devil and Me tells the story of Nozomi Shindo, who is house sitting for her uncle for two weeks while he is on an international business trip. Though she knows she ought to let the neighbors know, she thinks it's too much trouble…until her neighbor happens to be utterly gorgeous.
His name is Yuta Honjo, and she's in love at first sight, until his roommate Chiaki Shiki steps out and is somehow even more gorgeous than Yuta.
The possibility of a relationship between her gorgeous neighbors fuels her fujoshi mind (and her online novel), but she can't help but wonder…what is the actual relationship between the two? And is there any space in it for her?
The Angel, the Devil and Me manga is from the same author of Boss Wife.
It is also a one-volume, standalone manga so, if you are looking for a quick, fun romance manga, this one might be it.
Grab it now at Kodansha.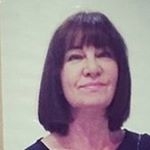 Latest posts by Michelle Topham
(see all)