If you are a hardcore Halo fan, which tens of millions of gamers are, one of the things you probably love about this military sci-fi game is the stunning artwork.
Artwork that has now been compiled into a definite book about the beauty of the Halo world.
The book is called The Art of Halo Infinite Deluxe Edition, and will release tomorrow — January 11th, 2022 — in hardcover.

Written by the folks at game developer 343 Industries, and Microsoft, The Art of Halo Infinite Deluxe Edition is a 200-page artbook that not only shows page after page of stunning legacy artwork from the game — Master Chief, the UNSC soldiers, the vehicles, the weapons, the landscapes, the villains — but also how the designs were developed before they were included in the finished Halo Infinite game.

The hardcover book The Art of Halo Infinite Deluxe Edition comes in a chest-plate slipcase, which also includes a UNSC portfolio featuring two prints of the game's landscape art.
The prints show Master Chief in a peaceful moment on the Halo Array.
Prints that can be framed side-by-side, and can then decorate your walls for decades as they have been printed on museum quality paper that will not fade or corrode.
The three things included in the The Art of Halo Infinite Deluxe Edition are:
A chest-plate slipcase recreation of Master Chief's Armor
An exclusive cover for the Art of Halo Infinite
A UNSC portfolio with beautiful landscape artwork
The Art of Halo Infinite Deluxe Edition can be picked up at Amazon and Barnes & Noble.
There is also a Deluxe Edition of the Halo Encyclopedia coming out in March you may want to pre-order as well.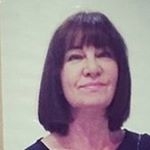 Latest posts by Michelle Topham
(see all)