One of the most spectacular looking video games in recent years is getting a PlayStation 5, PlayStation4 and Nintendo Switch release later this month.
That game is Beethoven & Dinosaur's The Artful Escape.
Advertising
An adventure game that caught my eye late last year when it came out on PC due to its gorgeous graphics, and because it seems to be enjoyed by both critics and players alike.
So much so, a slew of game critics gave The Artful Escape 10 out of 10 upon release, and any gamer knows how seldom that happens.
Now this month console players are finally getting a chance to enjoy the psychedelic game on their favorite platforms.
Players who have completed the game have warned, though, The Artful Escape is more of an 'experience' than a game, as it requires following along with a story and enjoying the gorgeous scenery as it flies by more than actual gameplay.
Advertising
It also isn't highly replayable.
That being said, many also make a point of mentioning the game is well worth the price.
The Artful Escape follows Francis Vendetti who is about to give his first guitar performance.
But, in an attempt to get away from his musical legend of an uncle and to play the music he likes and not that of his late famous uncle, he decides to set off on a psychedelic journey first to discover who he actually is.
Or isn't, as the case may be.
The Artful Escape has a total gameplay time of around five hours, and will release on the PlayStation 5, PlayStation4 and Nintendo Switch on January 25th.
Watch The Artful Escape trailer below to see what you can expect, and be honest. Have you ever seen a game that beautiful before?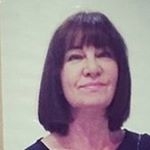 Latest posts by Michelle Topham
(see all)