The Australian horror movie 'The Babadook' has a new UK trailer out and, let me tell you, if you're not big on scary movies you do NOT want to watch this video trailer. From just the few scenes in the trailer, The Babadook looks incredibly frightening and bloody – even for someone like me who quite enjoys horror movies.
The Babadook is written by Jennifer Kent, who also directs the film, and tells the story of Amelia (Essie Davis – who looks remarkably like Isabelle Huppert) and her six-year-old son Samuel.
Amelia's husband was killed in an accident before Samuel was born, leaving Amelia to bring up her son as a single mother — a son who is violent and out of control.
Then a book called The Babadook appears on the doorstep of the house and Samuel soon says it's the monster that has been inhabiting his dreams and making him violent.
At first, Amelia doesn't believe him until she begins to see a shadowy figure appearing around the house and, soon, she's asking herself if what Samuel is telling her is actually real or just the figment of a little boy's imagination.
The Babadook was a hit at the Sundance Film Festival earlier in the year, with critics who have seen it calling it everything from a 'masterpiece' to 'very very creepy'. If you enjoy a good scare, you'll probably love it.
Watch the official The Babadook UK trailer below, then tell me that doesn't freak you the hell out.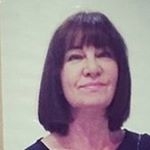 Latest posts by Michelle Topham
(see all)