I have an amazing video for my Memories Monday section.
It is a snippet of a 'Friends' show — the famous bagpipes scene from the episode where Ross is learning to play the iconic Scottish instrument — that is one of the best ways of illustrating just why Friends was loved so much.
Because, as if the bagpipes scene that ended up in the actual 'Friends' episode isn't funny enough, especially when you watch Jennifer Aniston (Rachel) trying not to laugh, you have to watch the video right through to the end and look at the 'outtakes'.
Because this is the funniest thing ever.
In fact, I have now watched it around 15 times and, every new time I hear Phoebe (Lisa Kudrow) 'singing along', and then see Chandler's face and Rachel's uncontrollable giggles, I have tears rolling down my face anew.
Apparently, though, so did the entire cast of Friends who have often commented about the scene in various interviews over the years since the episode was filmed.
And they all remember just how many takes they had to do to get the scene 'good enough' to appear in the show, as one or another of them would suddenly burst out into uncontrollable guffaws and ruin the new one.
God, I miss 'Friends'.
Happy Memories Monday. Hope you have a good one!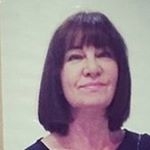 Latest posts by Michelle Topham
(see all)