Thirty years after the first game in the iconic RPG dungeon crawler series The Bard's Tale was released, The Bard's Tale 4 is also soon going to be seeing the light of day.
Developed by inXile entertainment, the Newport Beach-based developer that ran a Kickstarter to fund the game back in 2016 and raised a whopping $1.5 million, The Bard's Tale 4 will launch on PC on September 18th.
From some of the walkthroughs I have seen of the game already, it looks phenomenal.
The Bard's Tale 4 is set in the fantasy realm of Skara Brae, a realm based very much on the lore of ancient Scotland. It features the same type of gameplay as the original three games, namely it is a single-player, first-person, RPG with party creation and huge dungeons in which you have to avoid traps, solve puzzles and kill monsters.
From what the developer has hinted at so far, it is also going to be another one of those massive games where, even though you get so frustrated with what sometimes seems like a lot of grind, you keep going back again and again as it's just so damned addictive.
Until the release happens, you can watch the Barrows Deep full demo walkthrough from the game's developer in the video below to see just how The Bard's Tale 4 plays.
The Character Creation Spotlight video is below that, and gives you a sense of the choices you will have in character creation whether you choose to play as a bard, a practitioner, a fighter or a rogue.
Now doesn't that look like fun?
You can currently pre-order The Bard's Tale 4 on PC via the game's website if dungeon crawler's are your thing (They are certainly mine!) You will also be able to do the same on Steam in the next few weeks or, if you want the game DRM-free (who doesn't?), on GOG for PC, Mac and Linux.
Or you can wait till it also releases on PlayStation 4 and Xbox One later this year. Because, yep, it's coming there too.
And, of course, if you have not yet played the first three games in The Bard's Tale series, you can pick those up on GOG DRM-free for under 10 bucks for all three.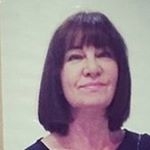 Latest posts by Michelle Topham
(see all)