The Bard's Tale IV: Director's Cut is releasing in digital form on August 27th, 2019 on the PlayStation 4, the Xbox One, Windows, Mac, and Linux. The PS4 and Xbox One will then get a physical version of the game on September 6th.
But what is even more exciting about The Bard's Tale IV: Director's Cut is that, due to feedback from when the poorly reviewed and generally disliked dungeon crawling RPG originally launched on PC last year, it will also come with lots of bug fixes, as well as a ton of new content, new enemies, better combat and improved features.
That also means, if  you bought the PC version, hated how it played and wished you hadn't, The Bard's Tale IV: Director's Cut is likely to make you feel better about that purchase.
Advertising
Especially as, being the owner of a PC version of the original game already, you will be able to download the Director's Cut for free.
In a press release about the upcoming game, InXile Entertainment said the Director's Cut of the game will come with a host of cool new things, including:
More then 40 hours of gameplay
A new end-game chapter with many hours of additional content
New enemies, items, and weapons
Thousands of fixes and improvements
Refined and more feature-rich UI
Infinite class/gender character creation options
Re-balanced combat and encounters
Full gamepad support across all platforms
Additional difficulty settings
Check out the trailer below to see what to expect from The Bard's Tale IV: Director's Cut when it launches. But let's just say, it's looking like a massive improvement from last year's The Bard's Tale: Barrow's Deep already.
You can read more about the game, as well as pre-order it, from InXile Entertainment's website.
Related reading: Watch the 10-minute long Fire Emblem: Three Houses trailer in Japanese with English subtitles
Advertising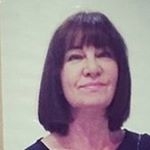 Latest posts by Michelle Topham
(see all)