The upcoming BBC Two drama Mother's Day got a trailer today. A short 32-second trailer, so not a huge amount of time to learn much about the new drama, but a trailer nonetheless.
And, in true BBC Two style, the 90-minute film about the 1993 IRA bombing in Warrington, England looks spectacular.
Mother's Day stars Vicky McClure, Anna Maxwell Martin, Daniel Mays, David Wilmot and Simone Kirby, and is based on the true story of both the bombing itself and its aftermath.
The bomb itself killed two children, and injured 56 people.
Mother's Day tells the story of Susan McHugh who organized Northern Ireland's largest peace rally as a result of the bombing, and of Wendy Parry, one of the two women whose 12-year-old son, Tim, was killed in the IRA attack.
Interestingly too the writer of Mother's Day, Nick Leather, is actually a native of Warrington and was on his way into the town center back in 1993 when the bomb exploded.
He says getting a film made about the attack has been his "career-long mission".
As per usual with the BBC, there is no word on when Mother's Day is airing. All they will say is sometime in the autumn.
That leaves us with a teaser trailer to watch below, and the hope that, by the time the BBC remembers to announce when it will air, we won't miss it.
Watch the trailer for the new BBC One drama 'Bodyguard' starring Keeley Hawes and Richard Madden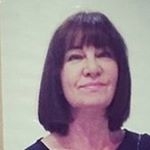 Latest posts by Michelle Topham
(see all)