The Beatles now available on Deezer… and Across The Universe! ⭐🎶 #TheBeatlesOnDeezer https://t.co/u3TVeCmU0Q pic.twitter.com/G8fGtZhG6J

— Deezer (@Deezer) December 23, 2015
The Beatles (well, Paul McCartney and Ringo Starr at this point, as they are the only two surviving members of the iconic band) have decided to go against what was their prevailing thought on streaming music services and allow the entire Beatles catalogue to appear on Deezer (and other streaming services).
That means, as of midnight last night, The Beatles is now streaming on Deezer. Could we ask for a better Christmas gift?
Not only can you now listen to The Beatles entire catalogue on Deezer, but Deezer also has some cool Beatles playlists if you don't want to spend time creating your own.
Or, if you're just a fan of specific Beatles' albums like Help (Remastered), Beatles For Sale (Remastered), or Abbey Road (also Remastered), you can listen to these and the rest.
As for me, I've spent my morning with Yellow Submarine streaming through my apartment. Thanks to The Beatles and, of course, to Deezer.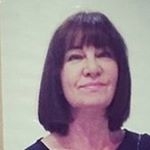 Latest posts by Michelle Topham
(see all)