I know I've mentioned YouTube gamer, Kikoskia before when I've recommended walkthrough videos to watch, but he really does do some incredibly good game walkthroughs and let's plays. That's why, when a visitor asked me which I thought was the best Baldur's Gate Enhanced Edition walkthrough/Let's play, I immediately thought of him.
Now, my personal opinion that Kikoskia's walkthrough/let's play is the best Baldur's Gate Enhanced Edition walkthrough/let's play is for a couple of reasons.
First, I just like the guy. His upper-class British accent (although it sounds a bit faked sometimes) is hilarious to listen to. He's also funny when he does walkthroughs and doesn't take himself or his gameplay too seriously.
Finally, and I know I've pointed this out about a couple of YouTube gamers before, he doesn't use foul language or scream at the screen. He just mellowly plays his games and gives his viewers a good experience watching them.
Call me prudish (and really, you'd never say that if you actually knew me), but when I watch a walkthrough where the gamer is f-ing and blinding or, god forbid like that idiot PewDiePie, screaming in my ear, I immediately hit the 'back' button.
Kikoskia is also not a newbie to Baldur's Gate. He's played the original edition through many times which definitely comes in handy when he's playing Enhanced.
For his part, Kikoskia currently has 59 Baldur's Gate Enhanced Edition videos up on YouTube, and he's still adding more. So, no matter which part of the game you're stuck on, or just want to see how he did, it's likely he has a video showing just that.
And that is why, if you're looking for the best Baldur's Gate Enhanced Edition walkthrough or let's play, I highly recommend Kikoskia's.  You can see the first one in the series below showing his character creation techniques.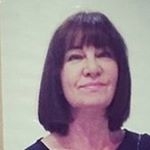 Latest posts by Michelle Topham
(see all)