Writing about the upcoming Civilization 6 port today that will be releasing on the Nintendo Switch in November got me thinking about how confusing of a game it can be if you have not played a Civilization game before.
Or if you have, but have never really learned anything more than the basics.
Advertising
Which led to me remembering how I learned to play Civilization 6 quite well. Through watching Canadian gamer Quill18's 'Civilization 6: A Tutorial for Complete Beginners' video series.
Quill18 released the six-part video series last year, and it is the best Civilization 6 tutorial for beginners I have seen anywhere.
Because he goes through every single aspect of the game you could ever possibly need to know.
Right from setting up Civilization 6 so you can define exactly what your game experience will be, and including a detailed explanation of what each option is and how it will affect your gameplay.
His Civilization 6: A Tutorial for Complete Beginners series was so well done in fact, it has already earned him over half a million views on just the first video alone.
Advertising
That is why I am telling you, if you are getting ready to play Civilization 6 and are not sure how to do that, do yourself a favor and watch Quill18's tutorial series before you even fire up the game for the first time.
It will take you around three hours and 45 minutes to watch the entire six-video series if you play it through without pausing, but it is well worth watching every video in the series.
Especially because, as you get confused once you are playing Civ 6, you will be able to go back to videos you have already watched and re-watch the segments that are pertinent to your problem.
You can watch the first video in Quill18's Civilization 6: A Tutorial for Complete Beginners series below. You will find the rest on Quill18's YouTube channel from this link.
And, if you enjoy this tutorial and end up buying the Civ 6 Rise and Fall expansion pack, Quill18 has a superb video series for that one too!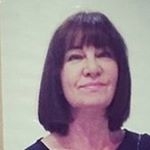 Latest posts by Michelle Topham
(see all)