With the huge buzz surrounding the medieval cemetery management sim Graveyard Keeper coming soon from Lazy Bear Games, I am one of the many people that has been scouring the Internet for any game footage.
After all, as a massive fan of Stardew Valley, I need this awesome looking farming-slash-mortuary sim with the most beautiful looking pixel art in my life. And soon.
But, being the type of tight-ass gamer that doesn't pony up an extra few dollars for much game-related stuff that I am, not if I can wait a few weeks and not have to pay for it, I didn't want to go for the pre-order just to be able to play the Alpha game. Especially as, I've heard, it is a little buggy.
Because, yes, Graveyard Keeper is currently available for pre-order and, if you pay an extra five bucks, you get immediate Alpha access as well.
And so, of course, that is where Graveyard Keeper gameplay videos come in. As a way to satiate my appetite while waiting for this gorgeous looking game to be released.
So I spent a couple of hours watching a few of the Graveyard Keeper gameplay video series that are currently online. Videos done by YouTubers, and a couple of whom are surprisingly far into the game already.
But the best Graveyard Keeper gameplay series so far, and the one I am currently entranced with?
For me, it was Aavak's Graveyard Keeper gameplay series I got hooked on. Because I like his mellow lilting Welsh accent, and that he can actually read the game's huge number of conversations in an entertaining way and without making loads of mistakes or stuttering his way through them.
He is also good at varying inflections so, when he reads one character's dialogue, and then another, you know which one is speaking. And, while he comments on things he is learning as he plays, so you do learn even more about the game, he doesn't go off on crazily long tangents that ruin game immersion.
Aavak is currently still playing Graveyard Keeper, and has 15 videos in his series up on his YouTube channel so far with, I'm sure, more coming soon as he seems to be enjoying this game immensely.
If you are looking for the best Graveyard Keeper gameplay videos so far then, I recommend these.
Graveyard Keeper releases on August 15th. And yes, after watching Aavak's gameplay series, the game is most definitely a must buy for me.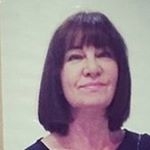 Latest posts by Michelle Topham
(see all)