These Jodie Whittaker Doctor Who videos are incredibly fun
It is just days before we finally get to see Jodie Whittaker as the first female incarnation of the Doctor in the long-running British sci-fi series Doctor Who.
And, of course, the non-misogynist fans of Doctor Who are massively excited to watch the first episode of the show.
After all, not only does Jodie herself seem absolutely lovely, but she really is making British television history by acting in this role.
As the countdown to the first episode of Doctor Who series 11 starring Whittaker gets closer, however, there are suddenly a plethora of Jodie Whittaker interviews on popular TV shows.
As well as videos going up all over YouTube promoting Doctor Who series 11.
There are several that stand out, though, as being the best Jodie Whittaker Doctor Who videos. Videos every Doctor Who fan should watch if they want to learn both more about series 11, and about Jodie Whittaker herself.
The Doctor Who Series 11 First Look Video
While many Doctor Who fans have already seen the new Series 11 First Look video, you may not be one of them.
That trailer shows a 1-minute scene from the opening of Doctor Who Series 11, Episode 1, with Jodie Whittaker appearing for the first time as the Doctor in a full episode.
She has just reincarnated. She is on a train with two police officers. And she doesn't seem to know quite who she is yet. Nor what that thing is called that is in her mouth.
Watch the delightful Doctor Who Series 11 First Look video below. It is a fabulous one-minute look at just how amazing Whittaker is likely to be in the role.
Doctor Who Series 11 in 13 Words
The BBC asked Doctor Who stars Jodie Whittaker, Bradley Walsh, Tosin Cole and Mandip Gill to describe Doctor Who Series 11 in 13 words (13 words for the Thirteenth Doctor, of course!)
Other than the fact the four actors obviously cannot count :), it's a cute video.
The Thirteenth Doctor Who in America
Then there is the lovely interview on The Late Show with Stephen Colbert this week — Jodie Whittaker's first interview on an American late night talk show. Although she is, of course, married to an American, so probably knows quite a lot about the good old U.S.A.
In it, Jodie talks about having to keep being cast as the Doctor secret for many months, so she came up with the code name 'Clooney' to refer to the role. (Clooney from George Clooney who, according to Jodie is "Doctor Ross. He's a really famous doctor").
She also talked about her "broad Yorkshire accent", and how it is impossible for her to "tone it down".
Jodie Whittaker Hilariously Explains Why She is a "Shat Lass"
Of course, as far as funny Jodie Whittaker Doctor Who videos go, there is also Jodie's fabulously hilarious appearance on The Graham Norton Show last Friday night, where she talked about the Yorkshire town she comes from and why she is known as a "shat lass".
You can watch that appearance here.
Jodie Whittaker Surprises Sheffield School Children
As part of the promo for the upcoming Doctor Who series, the BBC invited a group of Sheffield children to the studios for a 'sneak peek' at the Thirteenth Doctor.
After all, the first episode of the new series takes place in Sheffield, so inviting some of the city's kids to see it was a lovely idea.
What the kids didn't know, though, was once the couple of clips of the first episode they were allowed to watch were shown, Jodie herself was going to jump out of a door shouting "Boo".
One of the young children sitting in the back row could hardly contain himself when she bounced through the door and, with his hands held up to his face, just kept exclaiming "Oh my God, it's YOU. It's YOU. It's YOU".
Yep. That would be me if I was in that situation!
The Doctor Who Series 11 Official Trailer
Then, of course, there is the Doctor Who Series 11 official trailer #2, which aired just a couple of weeks ago.
And there isn't much to say about this one, except Hurry Up, Sunday, because this series is going to be stupendous.

Episode 1 of Doctor Who Series 11 "The Woman Who Fell To Earth" airs this Sunday, 7th October, at 6:45pm on BBC One.
If you miss it, you will be able to watch it shortly after it airs on the BBC's iPlayer.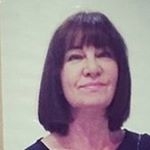 Latest posts by Michelle Topham
(see all)