MKIceandFire's Just Cause 4 walkthrough is the entire campaign in 1080P HD, and with no commentary
Just Cause 4, the new action adventure game from Avalanche Studios, is due for release on December 4th.
If you are desperate to see how the game plays, though, you do not have to wait until then.
Not when a slew of gamers who were provided advanced copies of the game are already uploading a full Just Cause 4 walkthrough on their YouTube channels.
For me, though, when I looked for a Just Cause 4 walkthrough, or when I look for any other game walkthroughs for that matter, MKIceandFire is the first gamer I check out.
Because his game walkthroughs are always the best as they are in depth, superbly played, in 1080P HD, 60 FPS and always with no commentary.
As usual too, his Just Cause 4 walkthrough will be of the full campaign, and with a slew of extra videos added of things during the game he thinks his viewers will enjoy.
Plus, unlike some YouTube gamers that begin a new game series, but then never finish it, MKIceandFire has complete gameplay of the video games he uploads.
That's why, if you like a damn good video game walkthrough, you can start out watching MKIceandFire's Just Cause 4 walkthrough in his first video below.
You will find his full walkthrough of the campaign on his YouTube playlist, where he currently has six videos already uploaded for a total of five and a half hours of gameplay.
You can expect his full Just Cause 4 walkthrough to be completely uploaded in the next couple of days, so get watching!
Oh, and yes, the graphics in Just Cause 4 are not the best. Especially in the cut scenes. I guess someone needs to tell Avalanche Studios we left the 20th century almost 20 years ago!
The gameplay, however, is a helluva lot of fun!
Just Cause 4 will be released on Tuesday on Microsoft Windows, PlayStation 4, and Xbox One.
Related: The Best Darksiders III game walkthrough is full campaign in 1080P HD and with no commentary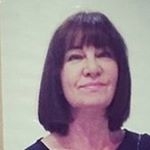 Latest posts by Michelle Topham
(see all)