The best Let's Play 'They Are Billions' video series? Quill18, of course
'They Are Billions' is a new Steampunk strategy game from Numantian Games (Lords of Xulima) that will be available on Steam Early Access from December 13th onwards.  The game will have two modes — Survival and Campaign, and it's the Survival mode that will be initially available on Steam, with the Campaign mode being ready sometime in Spring, 2018.
It being a strategy game, the amazing strategy gamer Quill18 was given a preview copy of the game to play before it comes out.
And play it he is doing, with currently two Twitch livestream Let's Play 'They Are Billions' videos uploaded on his YouTube channel, and likely more arriving in the next few days as he is currently over three hours into the game on his Twitch account.
And, while of course it is difficult to say Quill18 has the best Let's Play 'They Are Billions' video series online from just two uploads so far, I am calling it now anyway. Because, out of the ridiculous number of strategy game Let's Plays he has done, I have yet to see Quill18 produce anything that isn't superb.
In Quill18's Let's Play 'They Are Billions' series, he starts off with a map that is probably one of the worst you can get in the game as his colony is being built slapbang next to a zombie-infested town. Especially as Twitch gamers watching him play in the livestream are all advising him to "Reset the game and start again".
Quill, of course, continues on the map he already has as, if you're being told your entire colony is going to be wiped out by zombies in less than 10 minutes, come on, you have to keep playing to experience that.
I'll leave you to watch Quill's Let's Play 'They Are Billions' videos below to see what actually happens. And, if you haven't already, be sure to subscribe to his YouTube channel as he always has excellent strategy game content.
'They Are Billions', by the way, looks incredible.
Related: Best Civilization VI Let's Play? Quill18's 'Persia' is exceptionally good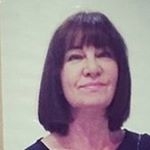 Latest posts by Michelle Topham
(see all)