I read "The Boy in the Dress" by David Walliams a couple of years ago, long before I'd heard of Conchita Wurst, and after I'd stopped teaching English to kids in Thailand. If I'd still been teaching, this book would have been at the top of my kids' reading lists, as it's a wonderful story about a 12-year-old-boy who loves to wear girls' dresses, and how important freedom and acceptance are.
If I'd known about Conchita Wurst then, I would have been happy for her that children were able to read a story about how important it was to treat people who are different with acceptance and kindness, and sad for Tom Neuwirth, her other half, that the book wasn't published when he was a little boy. No child should have to go through the bullying he went through.
So, I was thrilled today to see 'The Boy in the Dress' is going to be a one-hour TV special on the BBC. In typical BBC style, you just know it will be treated well.
By the way, David Walliams, the author of 'The Boy in the Dress', is a British comedian and TV presenter, and a judge on 'Britain's Got Talent'. He's a lovely man. Kind, sweet and funny, much of his personality does come through in the book, which is why it's such a nice read.
'The Boy in the Dress' will air on the BBC some time during their Christmas holiday line-up. If you're not currently in the UK, I suggest using a VPN to watch it on the BBC iPlayer online, as it promises to be a fabulous way to spend an hour.
And, of course, if you have kids, buy them the book for Christmas. It really is a wonderful book, as it teaches kids about acceptance and freedom, and the importance of being yourself and treating people who aren't like you with kindness and respect — without slamming them over the head with it.
Now I'm off to tweet Conchita Wurst to make sure she watches it.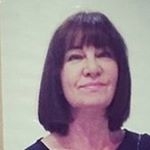 Latest posts by Michelle Topham
(see all)