'The Bridge' is one of the best crime dramas ever to appear on British TV. Doubly interesting as it's actually a Danish/Swedish TV series produced by companies in Sweden, Denmark and Germany. Now 'The Bridge' series 3 is about to start on BBC 4, and I have to say I haven't been this excited for a TV series in a while, particularly as the trailer for series 3 was just released.
Series 3 of 'The Bridge' starts 13 months after series 2 ended, and again stars Sofia Helin as homicide detective Saga Norén. This time it focuses around the murder of a Danish woman whose body is found on a building site in Malmö, Sweden.
But her body isn't discovered in a stereotypical way, lying dead on the ground covered in rubble. Instead, it's found seated at a table surrounded by mannequins, and all posed in a way to suggest a typical family dinner scene.
Norén soon discovers the woman was a lesbian married to a Swedish woman, and the founder of Sweden's first gender neutral nursery school.
'The Bridge' series 3 airs on BBC 4 sometime this autumn. Sadly, as is typical with the BBC, (and who knows why?) the actual air date for the first episode is a mystery. So, yes, your guess is as good as mine as to when we'll actually get to watch it.
Meanwhile, watch 'The Bridge' series 3 trailer below.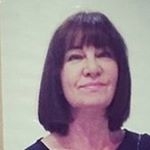 Latest posts by Michelle Topham
(see all)