Danish actress, dancer and choreographer Katrine Engberg does not just keep her endeavors restricted to the performing arts world as, in the last few years, she has also branched out into the literary arena.
So much so, Engberg is now the author of the Korner and Werner crime series with the second book in the Nordic Noir series due for release this coming week.
The upcoming novel is called The Butterfly House, and follows on from Katrine Engberg's debut novel The Tenant, which was published late last year.
A third and fourth book have already been released in Swedish, with their expected publication in English likely later this year or early next.
The Butterfly House by Katrine Engberg is another Korner and Werner case
The plot of The Butterfly House promises to be just as exciting as Engberg's critically-acclaimed debut novel. According to the publisher's write-up, the story goes like this:
In the coronary care unit at one of Copenhagen's leading medical centres, a nurse fills a syringe with an overdose of heart medication and stealthily enters the room of an older male patient.

Six days earlier, a paperboy on his route in the center of the city stumbles upon a macabre find: the body of a dead woman, lying in a fountain, her arms marked with small incisions. Cause of death? Exsanguination – the draining of all the blood in her body. Clearly, this is no ordinary murder.

Jeppe Kørner, recovering from a painful divorce and in the throes of a new relationship, takes on the investigation. His partner, Anette Werner, now on leave after an unexpected pregnancy, is restless at home. While Jeppe leads the official search, Anette can't stop herself from doing a little detective work as well. But operating on her own exposes her to dangers she can't even begin to realize.

As the investigation ventures into dark and dangerous corners, it uncovers an ambition and greed festering beneath the surface of caregiving institutions, all leading back to the mysterious Butterfly House.
The Butterfly House by Katrine Engberg will be released on 14th January, 2021 in hardback, on audio and on Kindle in the UK, with the paperback edition due out in September.
The book, including the paperback edition, has already been released in North America.
Engberg herself credits authors like P.D, James, Dorothy L. Sayers, Ruth Rendell and Georges Simenon (Inspector Maigret series of books) with cultivating her love of crime fiction.
Learn more about Katrine Engberg, her Korner and Werner crime series, what it's like writing novels and where she gets her inspiration for the series in the three short videos below.
(Turn on the 'auto-translate function to English, or whatever language you prefer, and they are easily understandable).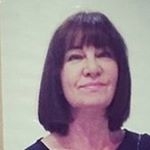 Latest posts by Michelle Topham
(see all)