With The Café Terrace and Its Goddesses TV anime on its way in just a few more weeks, the character trailers and visuals for the main girls have been coming fast and furious lately.
The latest Café Familia maid to get her own character trailer and visual today is 19-year-old Ouka Makusawa — a pink-haired maid who is studying at a fashion school so she can become a costume designer.
As you might expect then, Ouka isn't just a pretty face, she is quite stylish too.
Ouka is also the Café Familia maid known to have the sharpest tongue but, in reality, that is only because she is a shy tsundere with a warm-heart she prefers to keep hidden.
Check out The Café Terrace and Its Goddesses' Ouka Makusawa trailer and character visual below and above.
The adorable maid is voiced by Ruriko Aoki (Riina in The iDOLM@STER Cinderella Girls).
What is The Café Terrace and Its Goddesses?
The Café Terrace and Its Goddesses anime is based on the manga written and illustrated by Kōji Seo.
The English language version of the manga series is being published by Kodansha Comics, who has this to say about the plot:
When Hayato's grandmother passed, he planned to sell her rundown café on the shore—not realizing that it was also home to five young women who call themselves her family?!

Their desperation to keep the café open convinces Hayato to give it a shot…but even their best intentions might not be enough to make it work! And can he even work with these five unruly women? No matter what, he's got his work cut out for him!
The upcoming anime is being directed by Satoshi Kuwabara (Adachi and Shimamura), with anime production by Tezuka Productions (The Quintessential Quintuplets).
It premieres in Japan in April, 2023.
Check out the just released Ouka Makusawa character visual down below. Now isn't she adorable?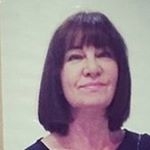 Latest posts by Michelle Topham
(see all)