The Jun Mochizuki manga series The Case Study of Vanitas is going on hiatus beginning with Square Enix's Gangan Joker magazine's June issue.
The popular steampunk vampire manga has been published in Gangan Joker since December, 2015.
No reason was given by the magazine's management for its upcoming hiatus, nor an indication of when the manga will restart.
It is not the first time Mochizuki's manga has gone on hiatus, however, as she also took a break in 2021 due to health reasons, as well as a previous one in 2020 as a result of Japan's response to Covid-19.
The mangaka's latest hiatus also means Yen Press will soon be at a pause with their English language volumes of the The Case Study of Vanitas manga, which currently has eight volumes out in both digital and trade paperback.
Only two more are due out to catch up to the number of volumes available in Japanese.
The Case Study of Vanitas tells the story of vampire Noé, and his search for The Book of Vanitas.
Yen Press describes the plot like this:
Rumors revolving around The Book of Vanitas, a clockwork grimoire of dubious reputation, draw Noé, a young vampire in search of a friend's salvation, to Paris. What awaits him in the City of Flowers, however, is not long hours treading the pavement or rifling through dusty bookshops in search of the tome. Instead, his quarry comes to him…in the arms of a man claiming to be a vampire doctor!

Thrust into a conflict that threatens the peace between humans and vampires, will Noé cast in his lot with the curious and slightly unbalanced Vanitas and his quest to save vampirekind?
An anime adaptation of the popular manga, which I can most definitely recommend, premiered in July, 2021. You can watch that on Crunchyroll.
RELATED: The Case Study of Vanitas opening theme song is so darned pretty — Listen!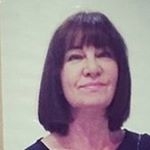 Latest posts by Michelle Topham
(see all)