Sometimes, I watch a trailer for an upcoming anime and just know it will be one of the best anime of the year. At least for me, that is.
Usually it's because the art style grabs my attention, the theme songs are fabulous, the voice acting stands out or because the subject matter is something that really floats my boat.
An upcoming anime managed to tick all of those boxes and more today, just a few seconds into its short trailer — The Case Study of Vanitas trailer.
A trailer that kicks off with gorgeous graphics, and a commanding speech by a superb voice actor, followed by excerpts of the show's two kick ass theme songs — the opening theme song 'Sora to Sora' (aka Sky and Sky) sung by sasanomaly, and the catchy ending theme song '0 (zero)' by LMYK.
Include the anime's subject matter — vampires — because, hell yeah, I have loved everything about them for more than 30 years, and that the well-produced trailer already makes this show seem incredibly exciting, and The Case Study of Vanitas anime has just shot to the top of my 'Anime I'm Obsessing Over" list.
Oh, and did I forget to mention the series is being directed by Tomoyuki Itamura, who already did an astounding job with Hanamonogatari, Nisemonogatari, Owarimonogatari and Tsukimonogatari?
Because let's face it, with a director of that caliber, the chances of The Case Study of Vanitas being an astonishing work just shot up immensely.
If that wasn't enough, Yuki Kajiura, composer of the gorgeous Sword Art Online and Demon Slayer music, is composing the soundtrack for the anime. Hell, yeah!
The anime is based on Jun Mochizuki's manga, with script management by Deko Akao (Noragami) and character design by Yoshiyuki Ito (Carole & Tuesday).
The Case Study of Vanitas premieres on July 2nd at midnight in Japan, which means it should show up in the west around the same time.
Watch the just-released second The Case Study of Vanitas trailer below, then tell me you're not as excited as I am for its first season to kick off.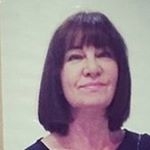 Latest posts by Michelle Topham
(see all)