The Chaos Engine is coming to GOG
Okay, just call me the spoilt brat I am. I'm fine with that. Why, you ask, am I saying I'm a spoilt brat? Well, that's because I had a mini temper tantrum last month about The Chaos Engine remake — accusing the new The Chaos Engine of being a 'lazy port' and saying there was no way I'd buy it as it was only available on Steam.
At least on one of those scores, my face is now a bit red. Okay……BRIGHT red. That's because The Chaos Engine will be going on sale on GOG this week, DRM-free, of course.
Advertising
Sure, it's still a bit of a 'lazy port', as there are no new levels, no new worlds, in fact no new content at all. But…..if you loved The Chaos Engine as much as I did back in the day, you might want to check out GOG this week as it's coming soon. No word on price yet but, knowing GOG, it will probably have a discount during the first week it's on sale.
Woohoo!
Meanwhile, GOG has put up a The Chaos Engine gameplay video featuring two of the devs playing multi-player, which you can watch below, so you'll get an idea of what it's going to look like. Looks pretty sweet to me. How about you?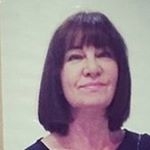 Latest posts by Michelle Topham
(see all)