The Church singing 'Under The Milky Way' live is my Repeat Rotation Video today because I love it.
It's a song I must have played on my radio show a thousand times over the years. So much so I'd often pull the 'Under The Milky Way' card from the rotation slot way before it was actually its turn to be played, and throw the album onto the turntable anyway. I loved it that much.
Must admit, though, I'd never watched a video of the band singing 'Under The Milky Way' live until yesterday when, after listening to The Church's latest single 'Pride Before A Fall', I headed to YouTube in search of 'Under The Milky Way'.
And I found this one – The Church live at the Aria Hall of Fame in 2010 — a truly awesome performance, because Steve Kilbey's voice here is even better than on the original.
By the way, the song is from The Church's amazing album 'Starfish', which I highly recommend you try to listen to and, of course, buy if you don't own it already. It's one of the best albums to come out of Australia ever in my opinion.
Now listen to 'Under The Milky Way' sung live – as usual…….. loud, headphones and eyes closed.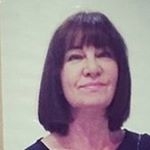 Latest posts by Michelle Topham
(see all)