British novelist Kate Mosse's latest book is due out later this month.
The book is called The City of Tears, and is the second novel in The Burning Chambers series.
The historical fiction series takes place in the French Wars of Religion, and spans 300 years from 1562 in Carcassonne, via Amsterdam to 1862 in Franschhoek, Western Cape, South Africa.
The first book in the series, The Burning Chambers, was well-received by Mosse fans who lauded it for being well-written, with a gripping story, interesting characters and chockfull of intrigue and mystery.
The City of Tears is likely to spawn more of the same if the publisher's blurb is anything to go by.
It follows Minou Joubert, the protagonist from the first book, and her now-husband Piet and the events that transpire after they take a trip to Paris:
August 1572: Minou Joubert and her family are in Paris for a Royal Wedding, an alliance between the Catholic Crown and the Huguenot King of Navarre intended to bring peace to France after a decade of religious wars. So too is their oldest enemy, Vidal, still in pursuit of a relic that will change the course of history. But within days of the marriage, thousands will lie dead in the streets and Minou's beloved family will be scattered to the four winds . . .

A gripping, breathtaking novel of revenge, persecution and loss, the action sweeps from Paris and Chartres to the city of tears itself, Amsterdam.

The City of Tears by Kate Mosse is due to be published on January 19th in hardcover, audio and on Kindle. (continue reading after the promo…)
The Garden of Angels by David Hewson — Italy's Nazi past and what happens when good people do nothing
You can pre-order it now at all the usual booksellers.
As readers already know, Kate Mosse's novels tend to be well-researched and immersive as the information on the time period she is writing about is so accurate it transports you there.
Mosse herself spoke to publisher Pan Macmillan about how she does her research for The Burning Chambers series. Watch her below, and keep up-to-date on more books in the series on the author's website.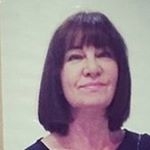 Latest posts by Michelle Topham
(see all)