The upcoming Miss Shachiku and the Little Baby Ghost anime just got a its first promo trailer and, wow, if the rest of the character designs are this cute, I'm sold.
Along with the main character — Yuurei-chan (played by Rina Hidaka), a ghost girl who is utterly adorable — we also get Fushihara-san (Hisako Kanemoto), who appears to be similar in feel to Kobayashi in Miss Kobayashi's Dragon Maid, as well as information about three other cast members who are equally as cute.
(Check out the just-released key visual to spot them hiding there).
They are Lily, who will be played by Kaori Ishihara, Kurahashi-san voiced by Maaya Uchida and Myako who is played by Konomi Kohara.
The upcoming Miss Shachiku and the Little Baby Ghost anime is based on Imari Arita's manga Shachiku-san wa Yо̄jo Yuurei ni Iyasaretai.
A web manga that was initially released on Imari Arita's Twitter account, and was then serialized in the manga anthology Shōnen Gangan.
The plot of the anime tells the story of Fushihara, a woman who has become so obsessed with her job she is now a slave to the company, and Yuurei-chan, the little girl ghost who suddenly appears and wants to help her.
Project no. 9 (Higehiro) is in charge of animation for the upcoming anime, with a premiere expected sometime in 2022.
No word yet on who is responsible for these adorable character designs, but this one is going on my list of 'Must Watch's' for 2022 as I am an absolute sucker for moe characters like Yuurei-chan.
Source: The official website for Miss Shachiku and the Little Baby Ghost anime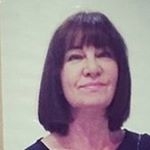 Latest posts by Michelle Topham
(see all)