This The Conjuring House walkthrough is fast
The new Rym Games horror game The Conjuring House is finally out, and it is getting quite decent reviews. Even if some critics think the scares are not quite as consistent as they could be.
Now I, being a bit of a wuss when it comes to horror games, tend to watch game walkthroughs of these types of games more than I actually end up playing them.
For some reason, watching someone else play a horror game doesn't seem to make me want to scream as much as it does when I play them by myself.
So, when I heard the long-awaited Rym Games title was finally out on Steam, I headed off to find a The Conjuring House walkthrough. That way I could check out some of the game, then decide if I could stand buying it.
There are a few The Conjuring House walkthroughs up on YouTube already, some not yet complete, but I settled in to watch this one from YouTuber RabidRetrospectGames.
He does his entire game walkthrough — and yes, it is an entire game walkthrough — without commentary and in just over five hours. Both of which things pleased me no end.
After all, he had already played the game through once before he started recording this walkthrough, which he explained in the comments section of the video originally took him well over 20-25 hours to complete.
In that respect, his The Conjuring House walkthrough is pretty much a runthrough. It shows you exactly what to do, and where the things you need are hidden, without taking up an entire day of your life.
Be warned, though, if you want to read any of the letters or documents he picks up, you will have to stop the video to be able to read them as he whizzes through them so fast.
Is The Conjuring House a good game?
As far as his thoughts on the game? He wasn't a gigantic fan.
His major complaint?
There are just too many things to have to collect to be able to get anywhere fast — "Get 5 medals to open the medal puzzle, get 6 voodoo dolls to burn to get the artifact in the basement…".
All of which he found to be quite tedious after a while, and which other players say turns what is technically a five to six hour game into a 20-plus hour game. Just because you spend so much time looking for things.
That being said, he has still done a bang up job of his The Conjuring House walkthrough. To the point that I watched his just over five hours video all the way through, with just one quick stop for the loo.
And yep…The Conjuring House is way too scary for me to actually play. But I'm more than happy to watch someone else do it.
Check out RabidRetrospectGames' fast The Conjuring House walkthrough in his video below. But, be warned, it is still plenty scary enough. So you might not want to watch it alone.
He also has an additional video, which you will also find below, that features all the possible endings to the game. Very helpful if you only want to play it through once.
You can also buy The Conjuring House on Steam at the moment at 20 percent off.
All in all, if you like a good horror game, I would say you are going to love this one. Even if you will likely die a lot!
Another fast but excellent walkthrough? — My Brother Rabbit, just 90 minutes long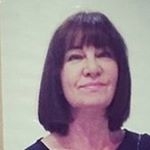 Latest posts by Michelle Topham
(see all)